What people say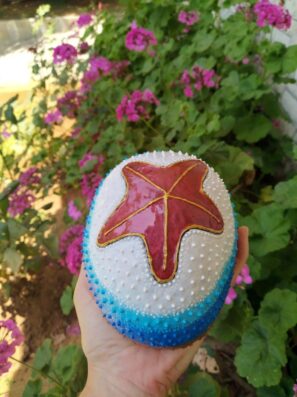 Sandrine's Natural sea stones are made with love and passion. With unique creativity and determination to satisfy precise art dreams. I still remember my curiosity and agony to see and touch my first one. Since then, I never looked back. As a fanatic collector of Sandrine's stones, I strongly recommend one of them for you and your beloved ones. Her stones are something that you will remember forever. Looking forward where Sandrine's imagination will reach.
Thanasis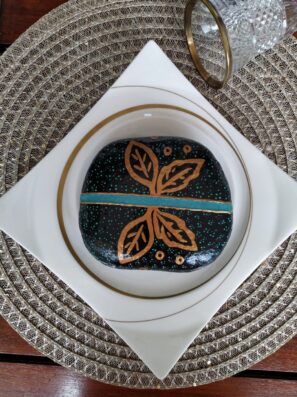 One of the most talented persons I have ever met.
Her creations are unique, so that no one else can have them!
Her technique is so detailed, accurate and gives an amazing result! She can design whatever you wish! And if you don't have a specific idea of what is that you want, she has so good imagination and empathy that she will create something unique for your occasion!
Truly amazing handmade treasures!
Marilena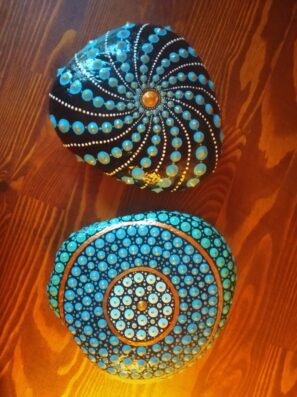 Staring at these marvelous artistic sea stones, cant help but feeling so much respect and admiration, for the person whose painting is embracing them with so much energy, joy, and mainly life.
My dear Sandrine your inner peace, tranquillity, and love, along with the hard work, are imprinted at your exquisite art, and therefore I wish you the most of inspiration and success to your further steps!
Nadia Babatsikou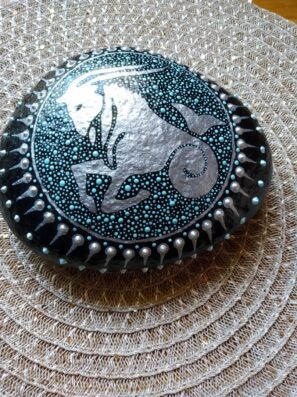 Great job for unique gifts with special colours!!!
Sofia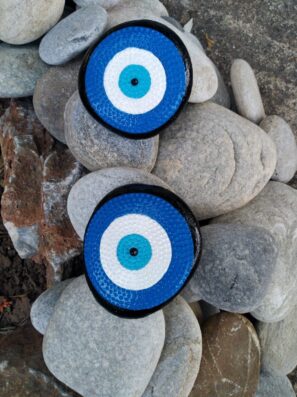 I already got several stones from Sandrine. Apart from a very talented and creative artist, she is full of positivity and joy, which is clearly reflected in her artwork. This is also one of the reasons why she is my favorite mandala artist. On a more practical note, the orders are fulfilled with accuracy and in a timely manner, and the stones are safely wrapped so as not to get damaged during transportation.
Nancy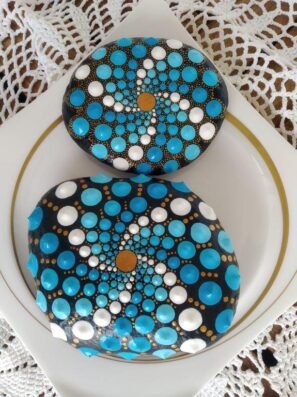 Being big fan of these, piece of art, handmade creations by Sandrine, I would like to express the following personal statement :
Every stone is unique and it is not only her inner talent, fantasy and vivid colours that matter, but also and mostly her personal touch, attention to detail and 'love' in every single piece she creates that make them so wonderfully beautiful !!
Personally, I have offered them as a gift to special friends for good luck and they were so happy to receive them !!
Dimitris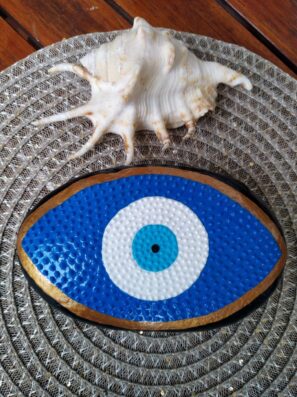 I'm amazed by the beautiful and delicate artwork is done here.. Unique designs made with exceptional vivid colours.. I couldn't find anything more beautiful to place in my house decoration. I strongly suggest that you have one at your house too.. It will lift up your mood everyday.
Pinelopi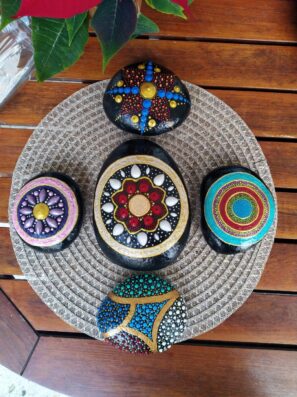 The stone dot-drawings by Sandrine Maffre are Amazing! Anyone can see they are really beautiful to look at in pictures, but actually looking at one up close, is really something. The colours... the drawings... the texture... Each one seems to have a different story to tell; They have a special ``energy`` that you can really feel! I have already obtained three stones and offered as Christmas gifts and one large for our own house. All of them seem to be fitting perfectly in their new respective ``homes``.
Giorgos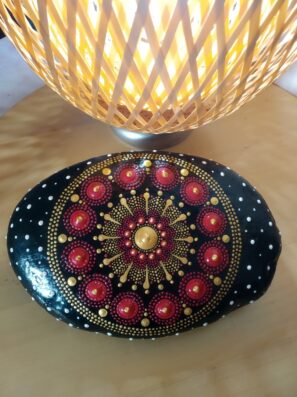 It's not about the feeling of finally having this perfect stone on my table
It's about this feeling you get by touching it
There is energy in this masterpiece
Touching those little dots makes me feel so calm
Can't take my eyes off of it and can't wait for my next combo stones by this super-super talented woman!
Christina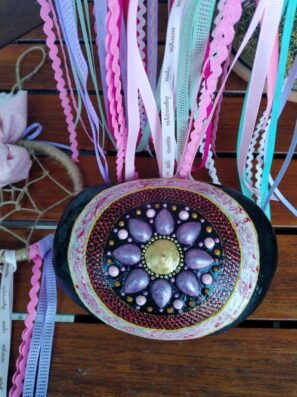 Sandrine is a unique artist!!!
I couldn't hold myself from obtaining her rocks to decorate my house and some of them to use them as gift to my loved ones. The high aesthetic of Sandrine is captured to her rocks.
Thank you very much from the bottom of my heart!!!
Maria